Surfski Workshop with Sean Rice October 2022
Surfski Workshop with Sean Rice
27-30 October 2022
Join Sean Rice, Multiple World Champion for an unforgettable learning and paddling experience. Drawing on more than 12 years of international race experience across sprint, marathon, surf lifesaving and Surfski racing, Sean has coached thousands of paddlers across the world. Each lesson is personalised to make sure that you paddle away confidently and with a whole new field of knowledge!
One-on-one and small groups
For the ultimate personalised coaching experience, Sean Rice offers private lessons. Each lesson is tailored to your goals and objectives. Paddlers will leave each lesson with a personalised and very clear understanding of next steps to continued improvement. Each attendee will also receive a video post session and a free one month subscription to my online coaching service.
Group Workshop
Two separate workshops to cater to all abilities Beginner & Intermediate. Each workshop consists of 30-40min land-based theory, with the rest of the lesson water-based practice, as that's where the fun and learning experience is best! Each group is limited to just 10 paddlers to ensure that each person gets a personalised coaching experience and are able to leave with a clear understanding of steps and actions needed to keep improving.
Beginner & Intermediate session
If you're new to paddling or surfski and looking for a comprehensive understanding of all things ocean paddling, then this is the day for you. We will cover a wide range of topics that will leave you confident and experienced in all of the fundamental skills needed to paddle on open water. Parts of the session: Boat, paddle & equipment setup, forward stroke technique overview and practice, easy remounting of your ski in all conditions, stability drills and boat control techniques, introduction to run riding and open water paddling skills, safety on the water with delf rescue focus, training tips and information.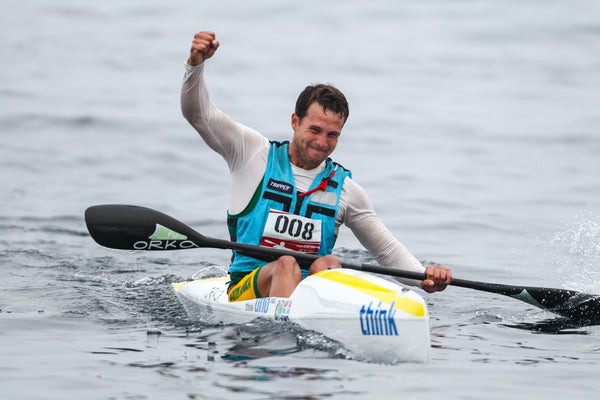 view pictures of Sean Rice's past events
Get inspired by pictures from Sean Rice's previous fantastic events and attend your next meeting in Dubai.
show pictures